Entdecken Sie die nächste Generation in Sachen Golf Launch Monitor
Ernest Sports from the USA revolutionizes golf with a new tool for golf instructors, fitters and ambitious golfers. The ES14 Pro Launch Monitor provides real-time data on your launch - easily and affordably.

Technologie trifft Golf (neue überarbeitete App)
Verbinden Sie ihr Smartphone oder Tablet via Bluetooth mit dem ES14 und öffnen Sie die App. Alle Daten werden Ihnen entweder auf dem Display des ES14 oder auf Ihrem Handy/Tablet angezeigt. Sogar eine Sprachausgabe ist möglich. Die Daten werden in der App gespeichert und können später analysiert werden. Auch können die eigenen Werte mit Spieler von PGA oder LPGA verglichen werden.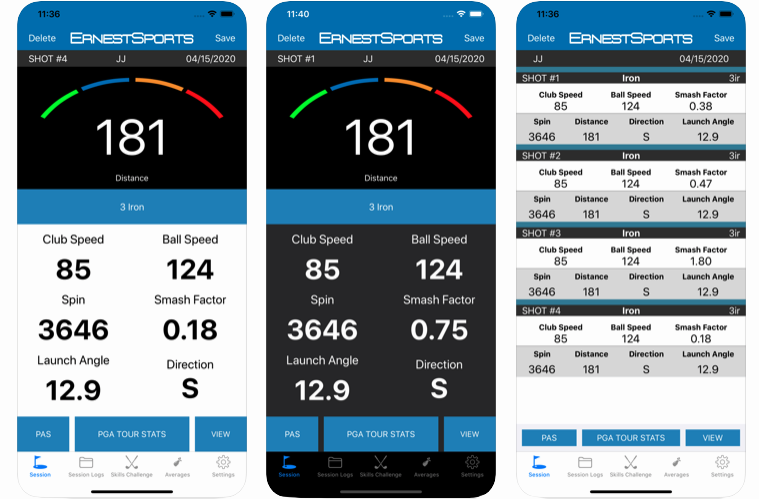 Videos zum ES14 Pro
Description and instructions
Wir empfehlen, dass Sie die Anleitung durchlesen und befolgen. Der ES14 ist ein technisch anspruchsvolles System, das technisches Verständnis benötigt. Wir helfen Ihnen gerne bei allgemeinen Fragen. Mit Anleitung sollte dies aber kein Problem darstellen.
Scope of delivery
ES14 Pro Launch Monitor (1,4 kg, 28x20x10 cm)
bag
stencil
App (in the Appstore for iOs and Android)
battery
instruction