Die richtige Platzstrategie will geübt sein
Plan the blow right. Move your mouse over the red dots.
Your ball has a landing area of approx. 34 m for this shot, then it lies safely on the green.
The golf laser is crucial for a good course strategy.
1. from tea
Dogleg? No problem. No problem.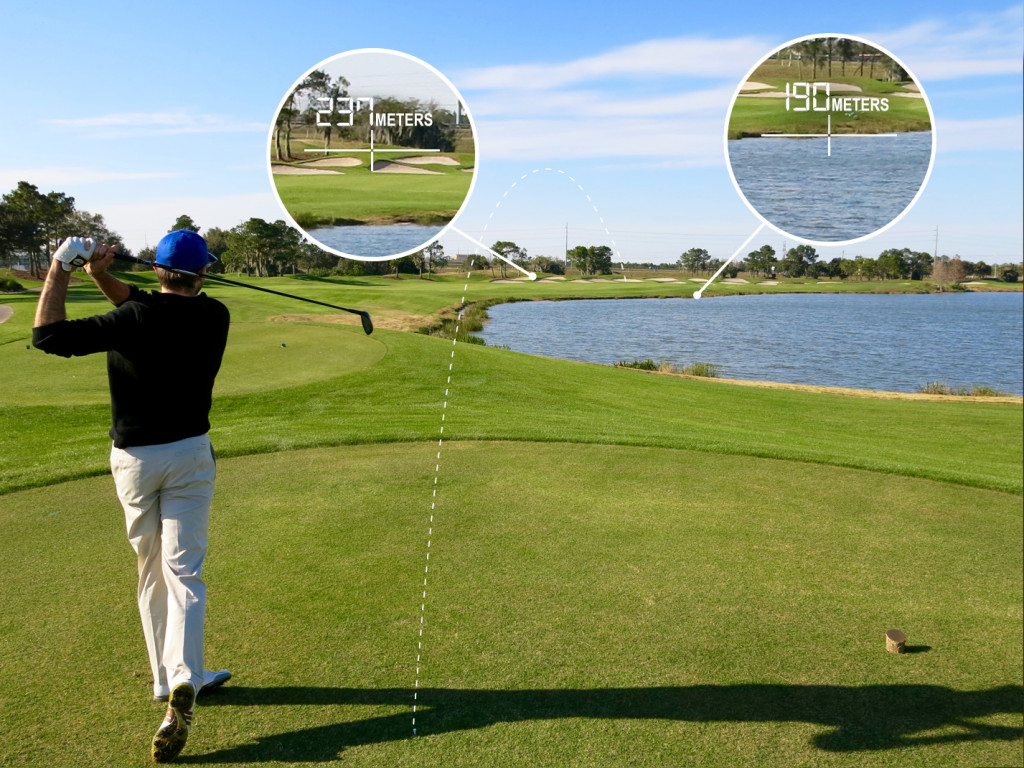 A dogleg requires the correct distance from the tea. In this case it is helpful to measure a tree or - as you can see on the picture - a bunker at the end of the fairway and for example the end of the water obstacle. The player now knows that his tee shot must be a minimum of 190m and a maximum of 230m, so that he has an optimal exit length for the second shot on the fairway. Now he can choose the right club and swing without fear!
2nd green stroke
The right length is crucial.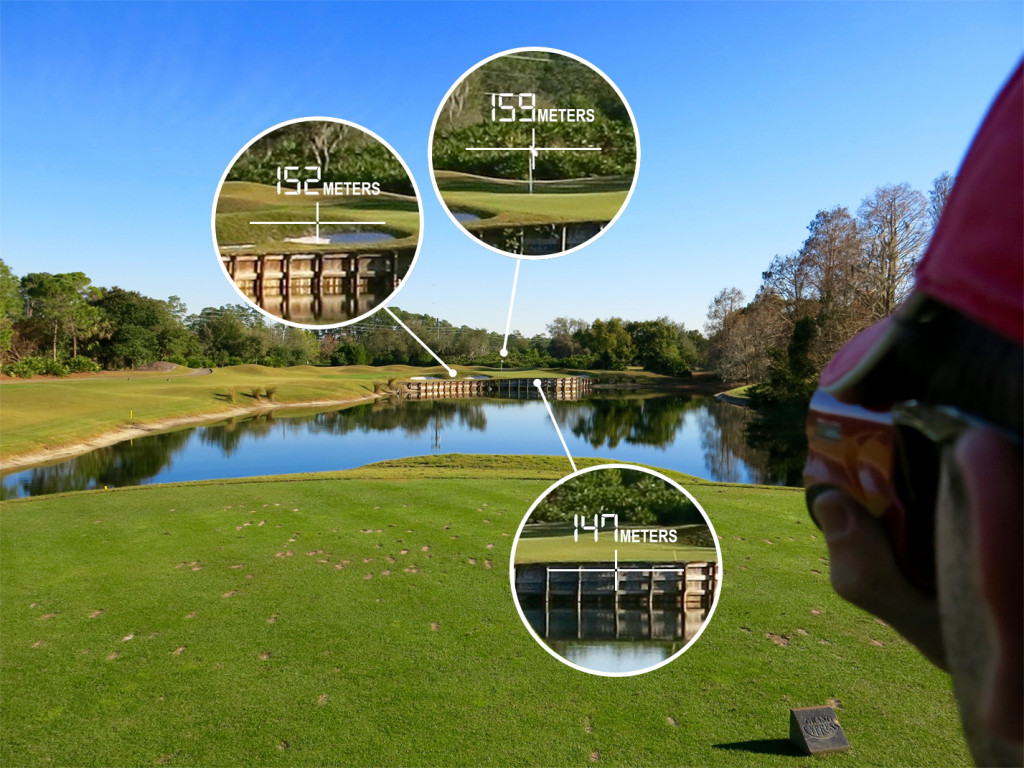 Don't leave him out too long or he'll end up in the water! But which bat do I need? Measure - as you can see on the picture - the end of the water obstacle, the bunker edge and the flag. Now you know that the ball should fly about 154m to take the water and the bunker out of play. Nothing stands in the way of a precise blow to the green!