Do you know Mr. Mickelson's DVD "Secrets of the short game"? There Phil shows the following exercise and explains why it is so good. It is actually quite simple, you take 10 tees, 10 balls, one hole with break and the putter. Then you put a putter length around the hole the tees into the green and put the balls next to it. Now you have almost ten putts about the length of 1.20m in front of you with different breaks.
In the photo there are only five balls to be seen, because I didn't have any balls in my bag that day. But it works the same way. The goal is now 100 balls one after the other by going clockwise. As soon as someone passes by, you start from scratch. Since that can be really nerve-wracking and is the level of a major winner, you can of course set yourself smaller goals. I (HCP of +2) usually do up to 50.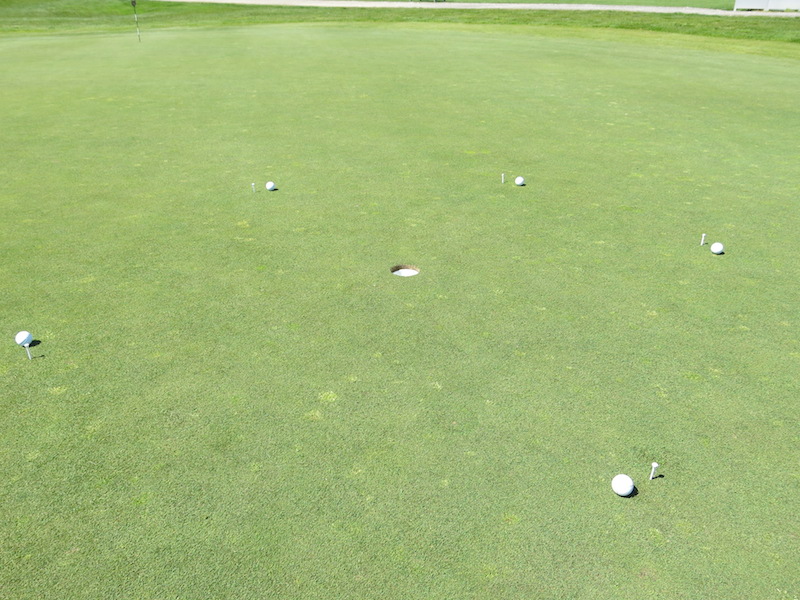 Phil Mickelson says on the DVD that he does this exercise 2-3 times a week. But I can say that once a week brings a lot. These putts on the round become much safer and fall almost by themselves :-)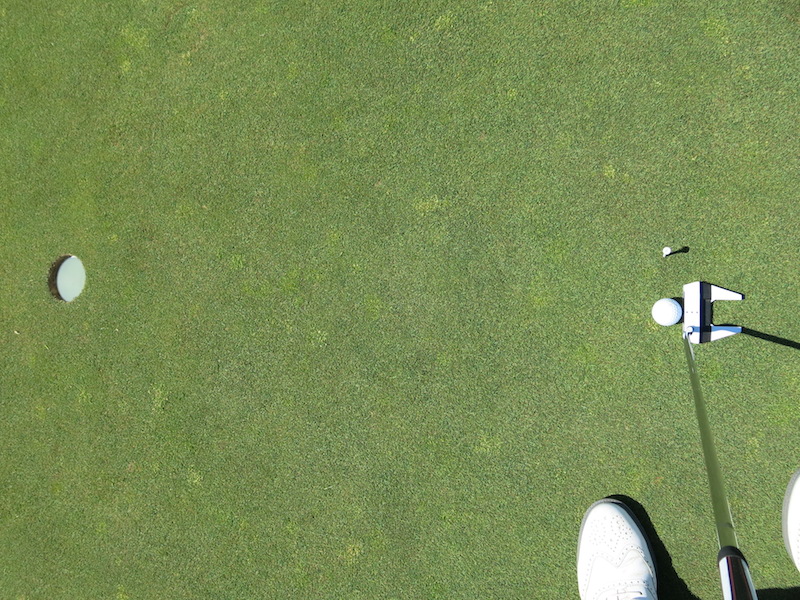 Why is Phil practicing putts like that now? Quite simply, if he plays the flag (mainly with the wedges), he tries to get exactly into this 1.20m circle. Then he knows that he makes this putt to 100% (if he managed the exercise without any mistake ;-). Exercise #1 shows a good exercise for the Distance control during pitching.