Today we would like to present you a very good exercise for the distance control at the pitch. The exercise is often seen by professionals and good amateurs and I practice my approaches as well. For this you need a pitching green, approx. 80 meters of free terrain, a golf laser (best of us :-) and a few balls that you also play on the court.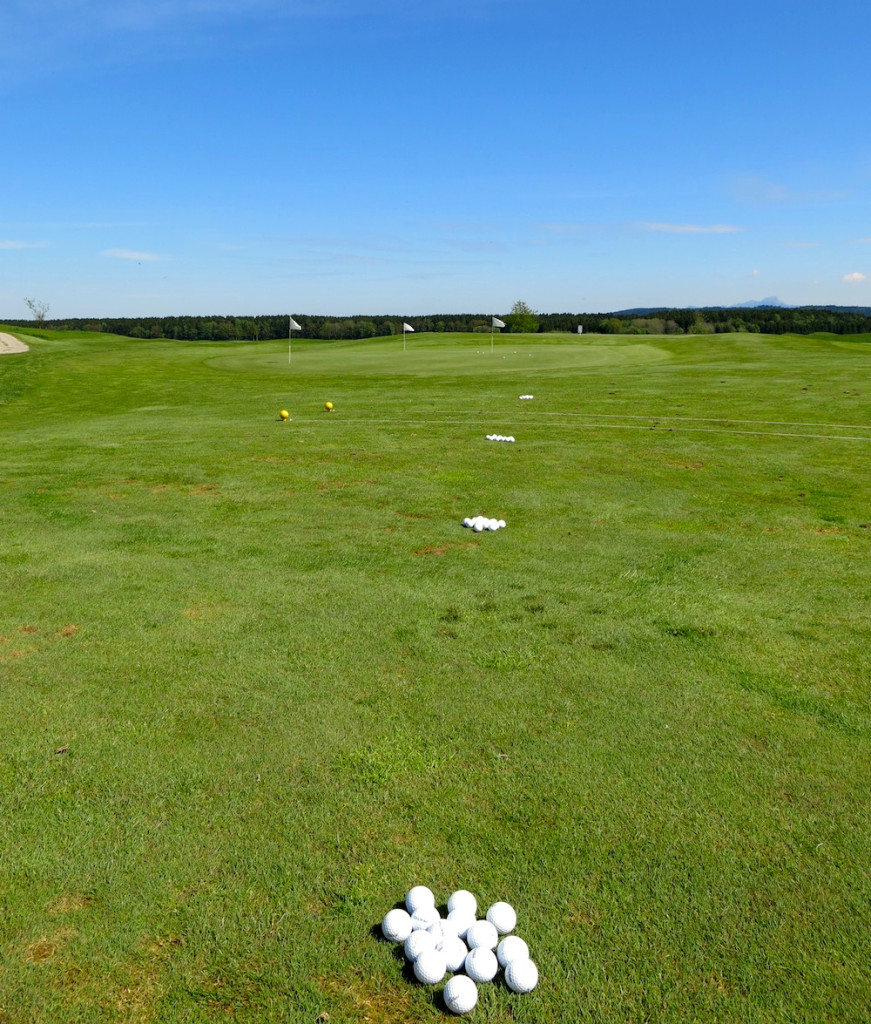 You start at 40 meters to the flag, measure the exact distance with the laser, and put some balls there. Then you go backwards at a distance of 10 meters and drop a few balls at 50, 60, 70, 80 meters. To ensure that the distance is correct, always measure with the laser for safety.
Now you can simply get going and try to hit the balls as close as possible to the flag at each station. Always keep the respective distance in mind so that you have the best possible learning effect. You can also challenge yourself through a game and try to reach a goal. For example, I don't go on to the next station until I have received at least two consecutive shots to the hole within one club length. There are no limits to creativity and difficulty and everyone can adapt the exercise to their own requirements.
By the way, this exercise complements itself very well with the Putt-Circle by Phil Mickelsonbecause then you try to punch the putt.